EXCEPTIONAL Community hospital
Amarillo's #1 small format hospital
Elevated Care for Texans at Exceptional Community Hospital
Exceptional Community Hospital stands as an exemplary institution of healthcare excellence that continually raises the bar for compassionate and top-notch medical care. With our unwavering commitment to serving the community, we have earned a distinguished reputation for our exceptional medical staff, state-of-the-art facilities, and patient-centric approach. 
Exceptional Community Hospital's dedication to fostering a healing environment is evident in every aspect of our operations, from the warm and welcoming atmosphere to the personalized care that each patient receives. The hospital's seamless integration of cutting-edge technology and skilled medical professionals ensures that patients receive the best possible treatment and outcomes. 
In the heart of Amarillo, this hospital shines as a beacon of health, offering not only medical expertise but also a profound sense of community and support to all who walk through its doors.

If this is a life-threatening issue, please call 911 or go to your nearest emergency room. We can't guarantee a response in a timely fashion according to your emergency condition. 
Exceptional Community Hospital is located North of I-40 Next to My Thai
Get Treated Fast: No Wait Times!
Get Treated Now: Check-in Online!
Checking in online before your arrival can save you more time in the waiting room! Fill out the form below for even faster access to care.
Exceptional Community Hospital is ready to care for any medical emergency with minimal wait times and offers a wide range of on-site emergency care services. Our goal is to provide quality care to every patient in the community we serve.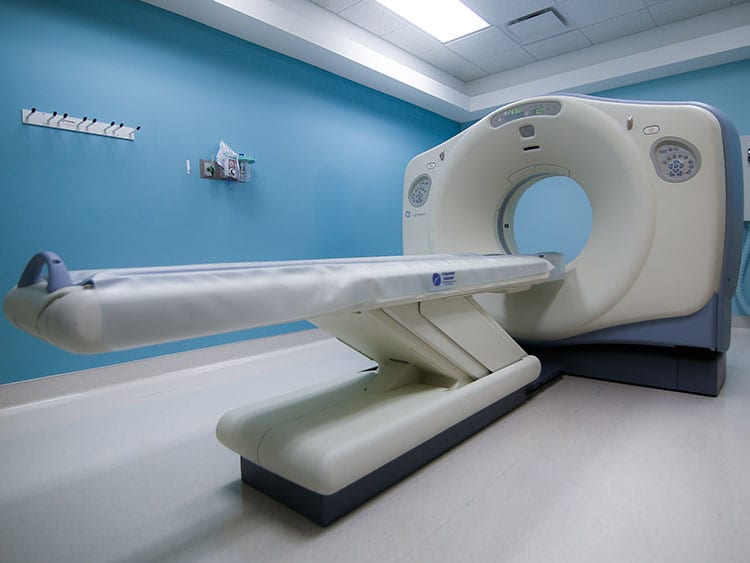 CT Scan
EKG
Cardiac Monitoring
Ventilation/Intubation
Digital X-Ray
Ultrasound
Splints, Slings, Crutches, and Ortho Boots
Strep, Mono, and Flu Tests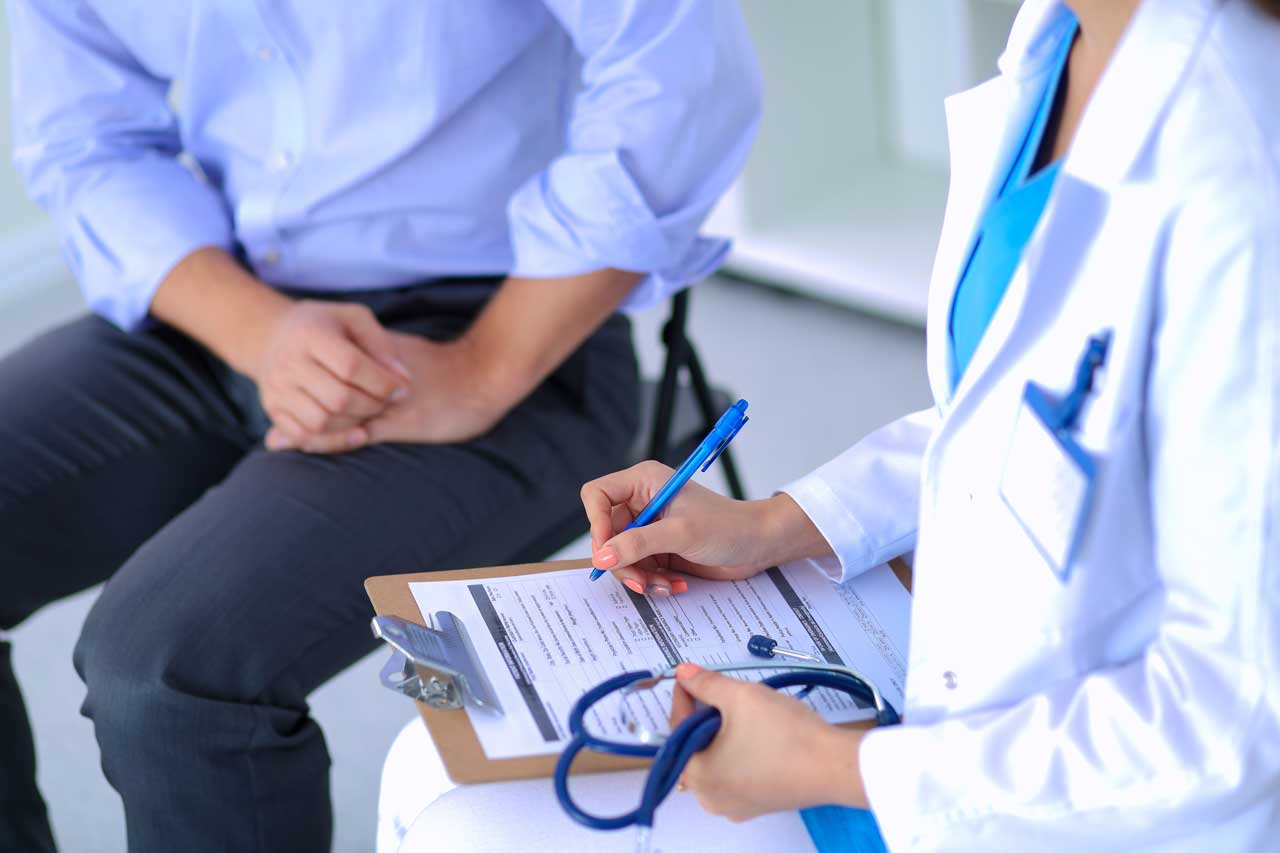 Headaches
Fever/Flu
Pneumonia
Bronchitis
Allergic Reactions
Abdominal Pain
Blood Clots
Migraines
Asthma
Sinus Infections
Skin Rashes
Dehydration
Chest Pain
Strep Throat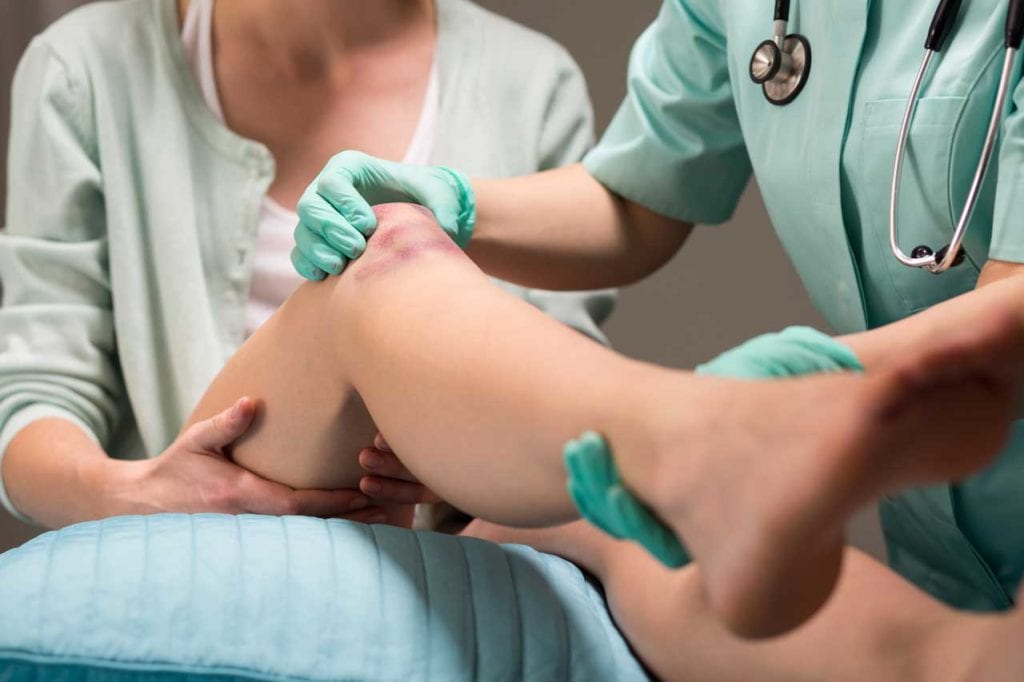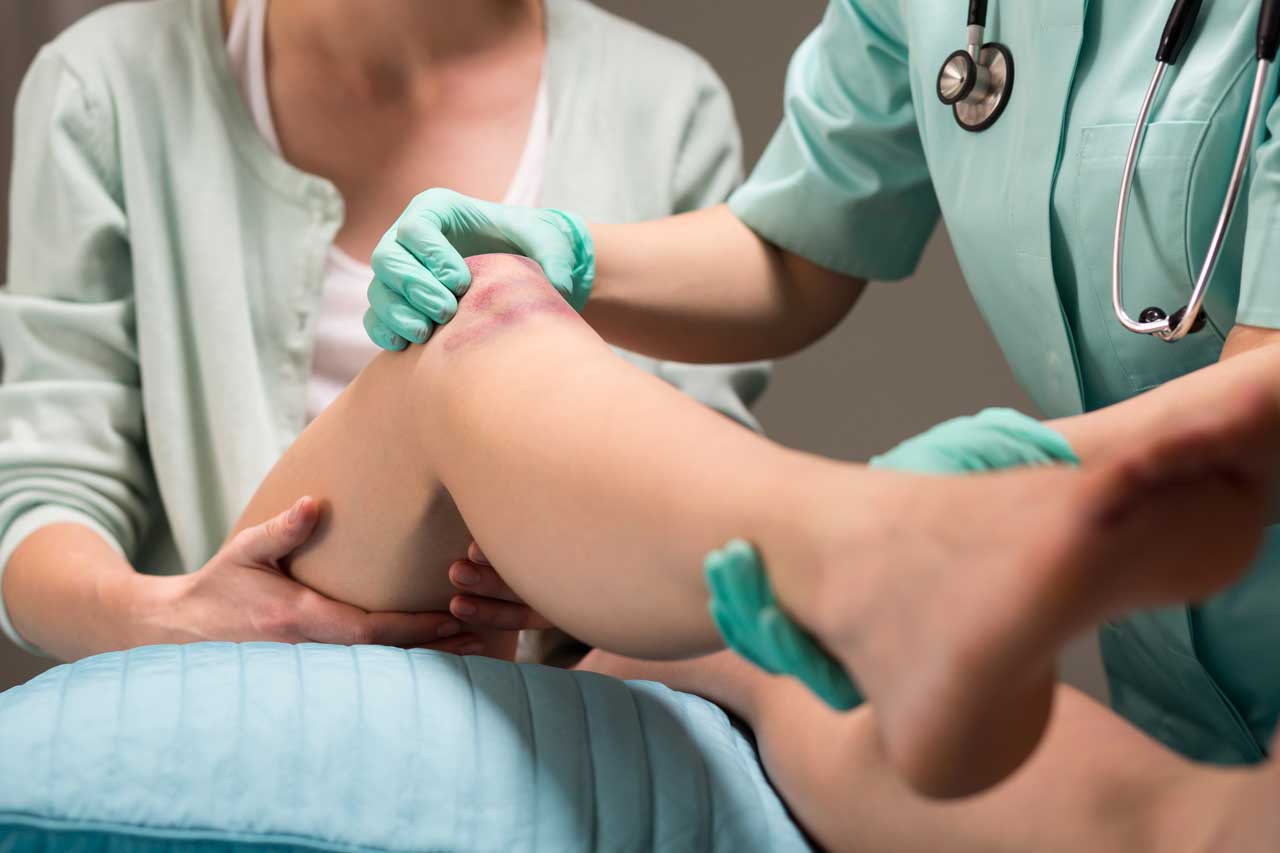 Concussions

Sprains

Dislocations

Seizures

Insect Bites/Stings

Burns

Broken Bones

Lacerations

Animal Bites

Sports Injuries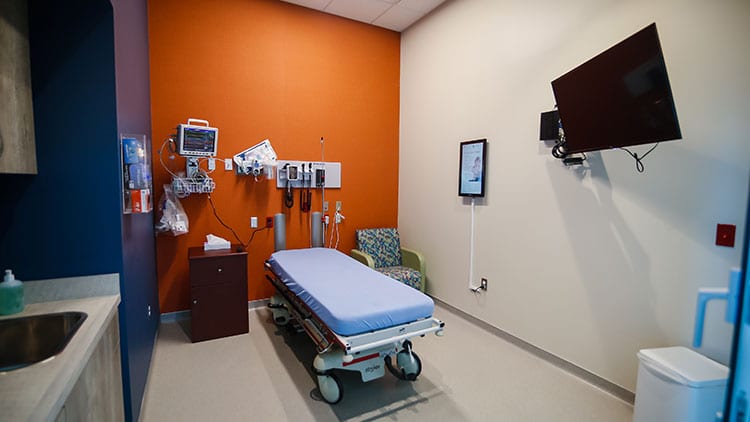 Imaging (CT / X-Ray)
Lab
Pre Opp
Employer drug screen
Open 24 Hours: Get Treatment Now!
No Surprise Medical Bills!
We've got good news: the "No Surprises Act" took effect at the beginning of this year! Most unexpected medical charges from out-of-network providers are banned by this legislation, meaning you are now protected from surprise billing. 
The protections will work similarly to those established by the state of Texas, and the new federal rules will apply to all private insurers, including those provided through the Affordable Care Act.
Insurance companies are also required to provide the same coverage regardless of whether you receive medical attention at an in-network or out-of-network facility.
Our facilities do NOT accept Medicare. Learn more about your coverage options here.

"They were amazing! We were traveling through under stressful circumstances and everyone was compassionate and knowledgeable, from the front desk person to the nurses and doctor. We were treated quickly and efficiently. I will be forever grateful to them!"
"Great experience. Great staff. Very fast intake process. Very little wait time. Great interpersonal relations. The doctor really listens to the patient. They all showed genuine care and concern."
"Fastest wait times in Amarillo! Came in and out in no time. The staff was insanely nice! I haven't had this level of emergency care ever!! I totally recommend coming here during your next emergency!"
"Thank you for the great care I received! I appreciate the professionalism & caring attitudes that everyone demonstrated. I would come again should the need arise. Thank you so much!😊"
"The personnel were amazing. Very nice and informative. Super attentive to my care and communicated with me every step of the way."
Exceptional Emergency Center is Here for You
Exceptional Emergency Center is a network of freestanding emergency centers under the Altus Community Health umbrella that operates three facilities in the Amarillo area. Our team is honored to serve the Amarillo community in state-of-the-art facilities equipped with cutting-edge medical technology and staffed by a team of highly skilled and compassionate healthcare professionals. Whether it's a minor injury or a critical medical situation, we are ready to provide top-notch care 24/7. 
Our commitment to rapid response and personalized treatment ensures that you receive the attention you deserve exactly when you need it. With a focus on efficiency and patient comfort, Exceptional Emergency Center in Amarillo stands as a beacon of reliability in times of uncertainty. Your health is exceptional, and so is the care you'll receive at our Emergency Center.
Click on the tabs below to learn about the Chargemaster Fees & Shoppable Service Fees